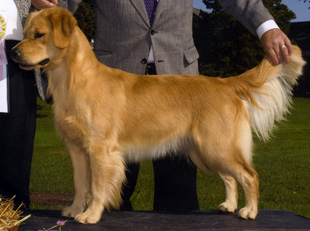 "Sophie"
Moongate's Back to the Future
Our Sophie is one of the sweetest little girls you will ever meet. Sophie is MacGregors baby sister and was a repeat breeding from our Shelby and Clarkcreeks Force of Nature (Hugo).
Sophie is quite a little powerhouse, and is now beginning her field career. If her big brother isn't careful, Ms Sophie will leave him far behind as she is already catching up to him in his accomplishments, I think her idea is "girls rule while boys drool". Even though she is very serious in the field, when she comes home she loves to cuddle and be a girly girl.
Sophie has all her clearances and hopefully she will become a mom sometime in the late fall of 2011.

Click here for Sophie's pedigree.